The  sacred architecture of  PAPILLON chair
High stool or dining chai

"You sit in the chair with Silence yielding to you but you stand up right away Silence sits back down in it
Utter no words – your words vanish into the darkness you have left behind."
© 1957, Toshio Nakae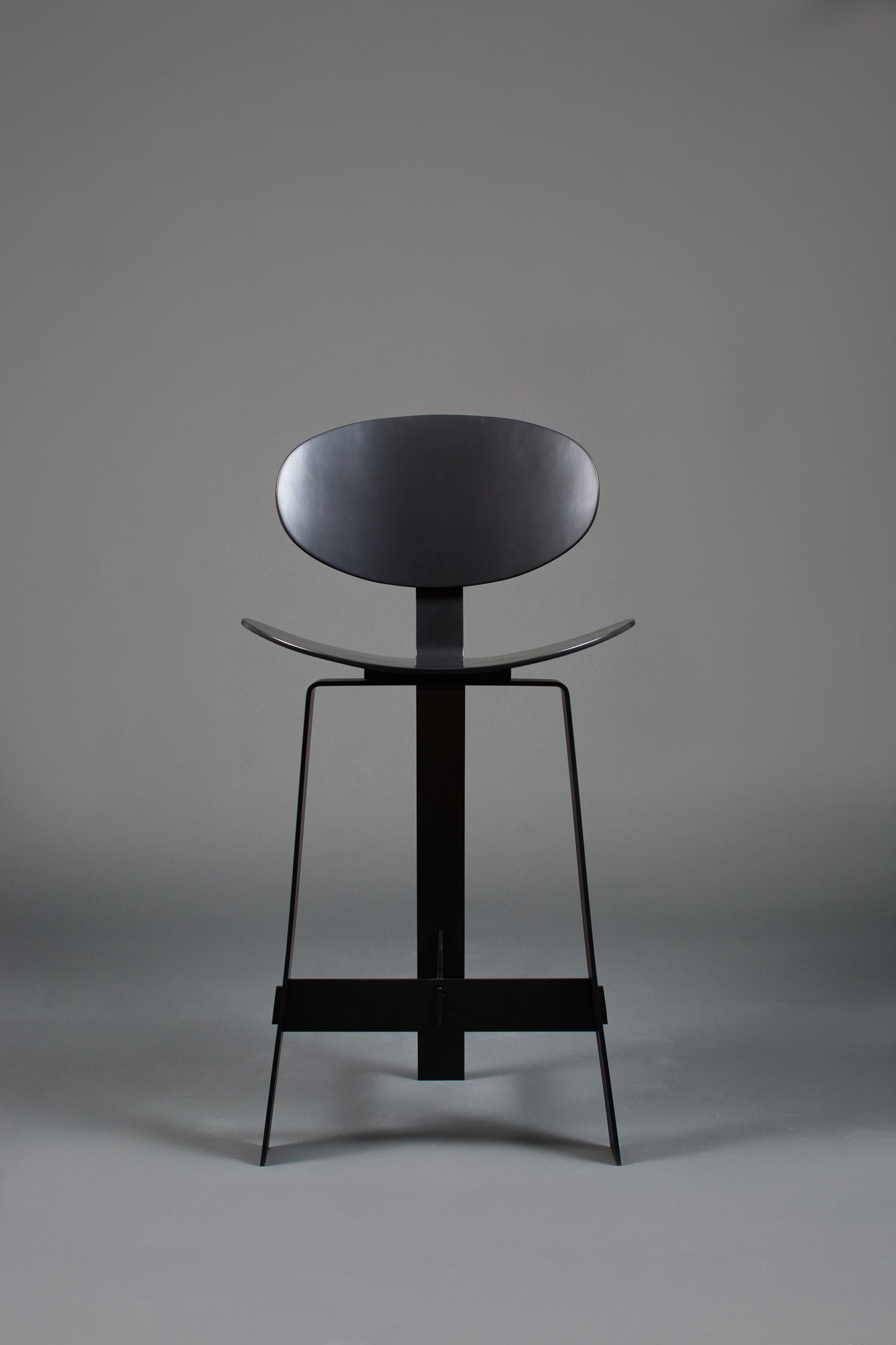 Inspired by the rooflines of Japanese temples, which are exemplified by the graceful way they sweep upwards at their ends, it's not just the gentle curve of the seat and oval-shaped back that lend Papillon an Asian feel, it's also the sophisticated juxtaposition of crimson-tinted wood against the flat wood chassis and legs.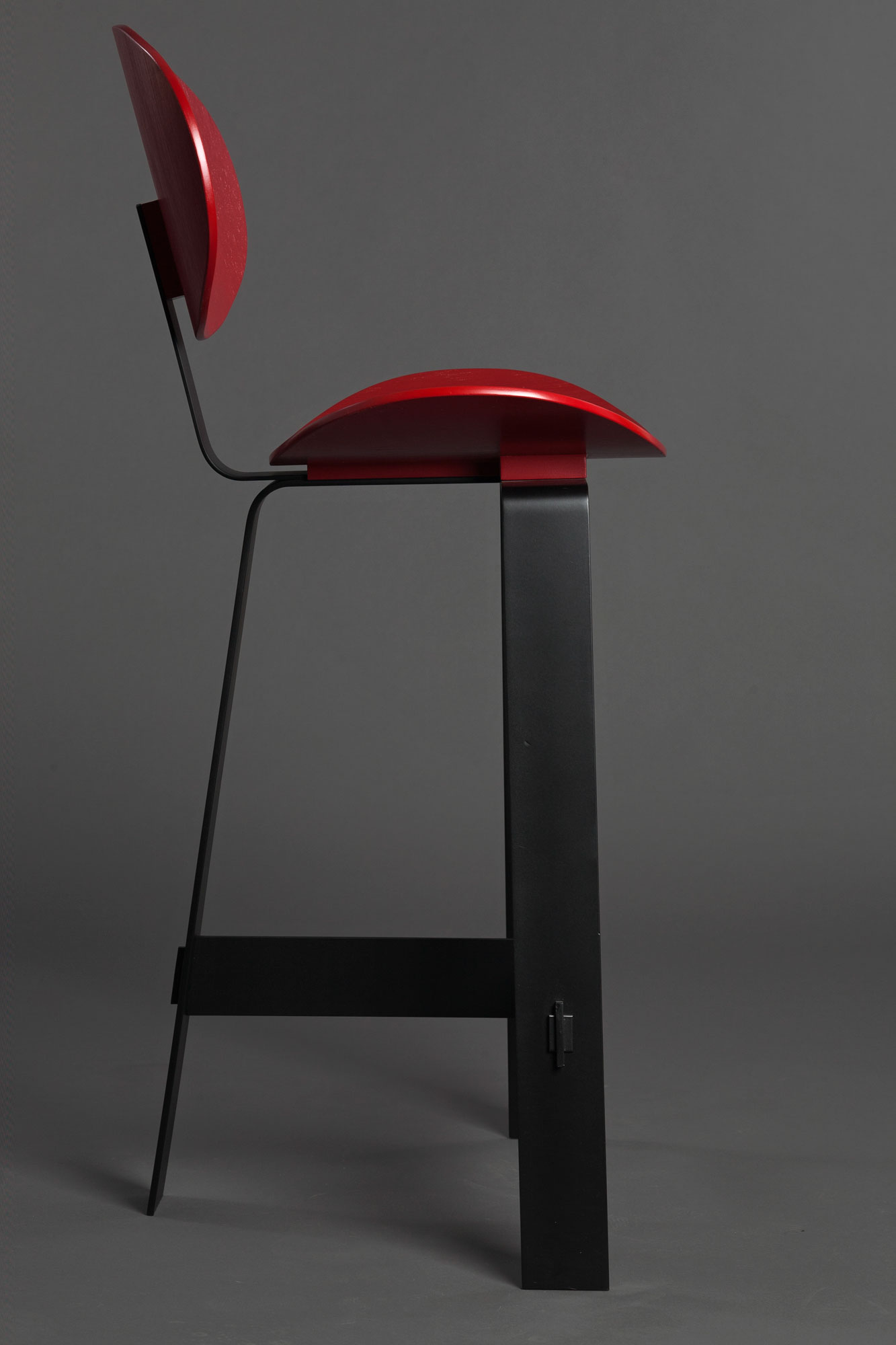 Karen's admiration for Japanese architecture and craft – allowed her to understand the poetry of the delicate balance between elegance and sturdiness of forms. Re-interpreting this complex relation, the result was a chair that recalls and reflects the strong bound between Karen's background and her contemporary vision.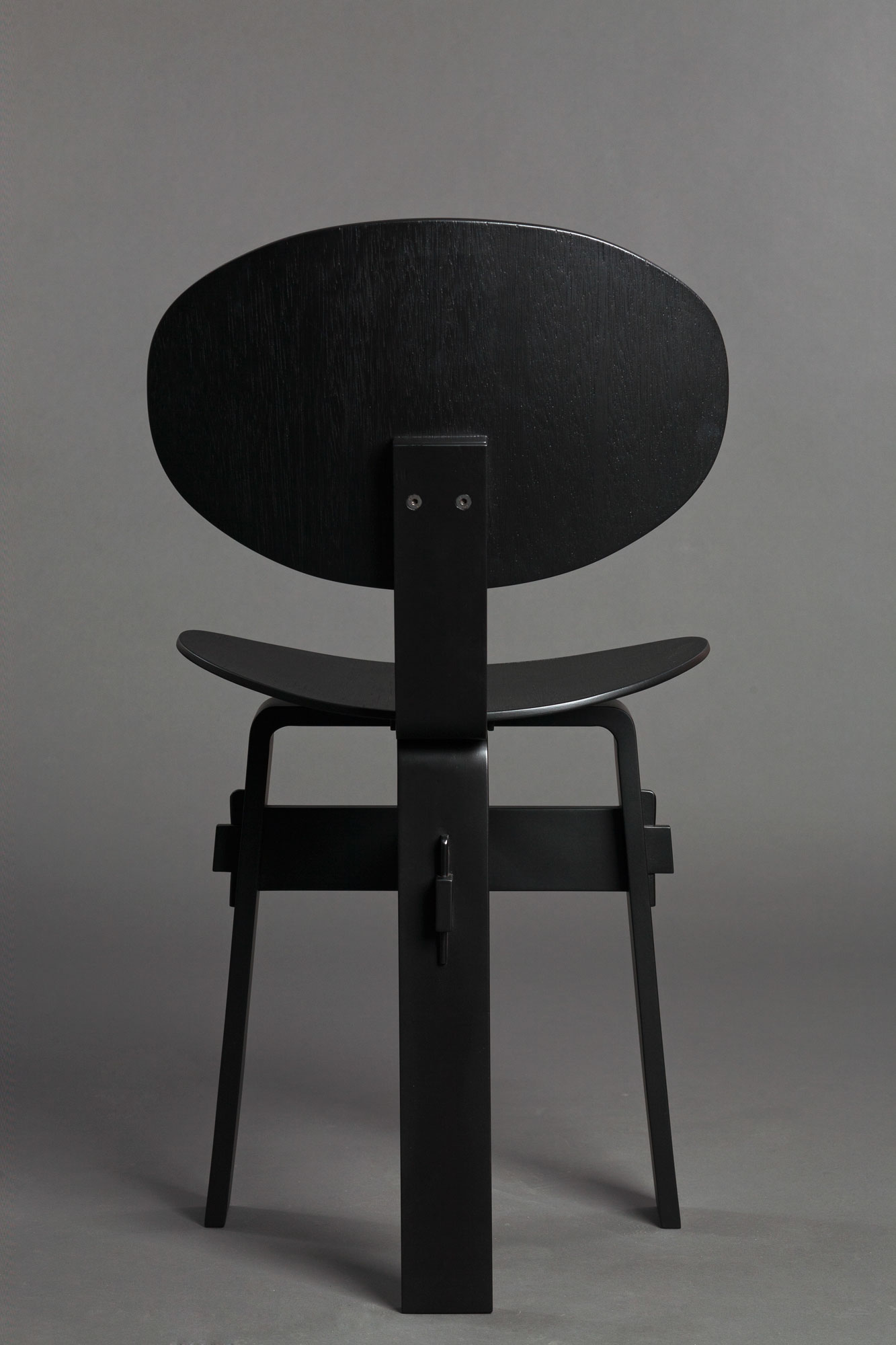 Originally designed for high tables, these chairs stand mid-way between a bar stool and a normal chair but are also available in a standard height.
The option with a metal black chassis instead of the wood one was edited by Valsecchi in Italy.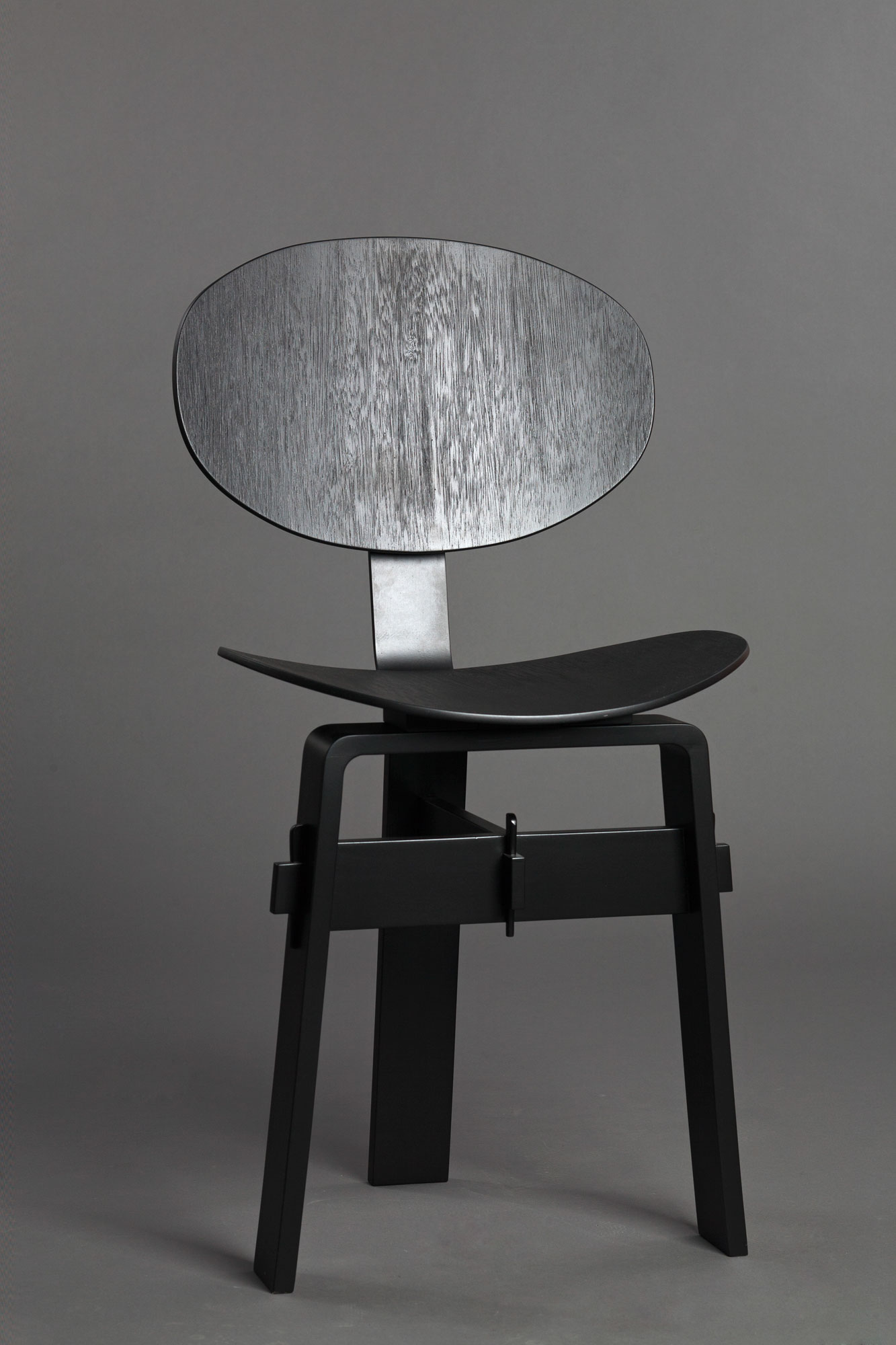 Papillon Chair has been recently shown at Institut du Monde Arabe in Paris, during the retrospective "Respiration" where Karen exhibited a selection of her works from the early 90' until today. The exhibition will run till end of August.
By Karen Chekerdjian for 5 STYLE